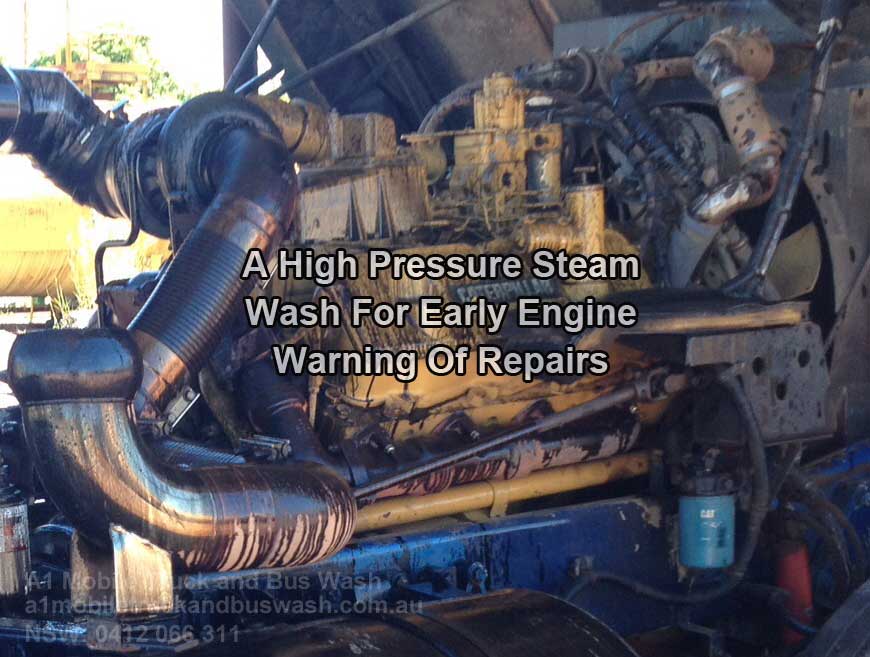 Why Steam Clean Your Truck Engine Is Beneficial?
Our steam cleaning process is the spa equivalent for the bus or truck that does so much for you. Whether need cleaning from trekking to work or play, or has wear and tear from daily use, your vehicle deserves to look and run at its best. A1 Mobile Truck and Bus Wash can complete a variety of services that can benefit your vehicle. We are proud to provide a steam cleaning that allow us to clean stubborn oil and dirt on the bottom of chassis, and we pride ourselves on a quick turnaround time with no need to drop off your car for long periods of time.
Auto steam cleaning services include the following tasks:
Removal of the crud that seeps into the engine's nooks
Uncovering leaks or other developing problems in the engine
Helping you add value to the resale price of your vehicle
Spruces up a vehicle for inspection
Revitalizes a bus or truck you are gifting to a loved one
Invest in Proper Care for Your Truck or Bus
We often don't realize what we may be exposing our bus or trucks to, especially during nighttime or inclement weather. Broken glass, deceased animals, salt, or other substances left by road crews can all affect the underside of your bus or truck. Your vehicle may, unfortunately, become a hideaway for an animal infestation. Even if you never drive far distances, a engine steam cleaning is a small investment towards your vehicle's care.
Engine care is vital to your vehicle's performance. If you smell something burning when you run the engine, you may have a leak. Although you may think it's okay for a leak to go untreated, the leak may only get to worse with time and increase the expenses and damages to your vehicle. Untreated leaks can impact your engine and the overall drivability of your bus or truck.
Tags:
detailing
,
steam cleaning engine
,
tips
,
wash