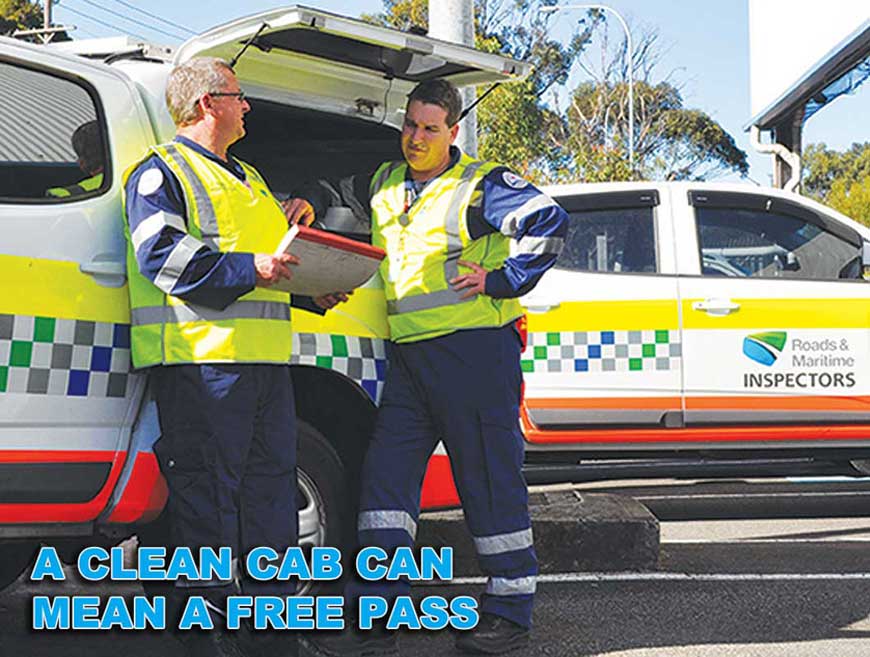 RTA Inspectors Suggest A Clean Truck Or Bus May Get A Roadside Pass
Does it really matter whether or not your fleet vehicles are clean? Yes, for many reasons, not the least of which is a clean truck can mean fewer inspections. Advice straight from the mouth of a former RTA inspector proves cleanliness counts.
A clean cab can mean a free pass

In an article titled, "Five Things Your Drivers Didn't Know About Roadside Inspections," the former RTA inspector who now runs a company doing pre-trip inspections for fleet managers offers five pieces of advice for drivers and fleet managers both. And the first one? Have a clean cab.
RTA inspectors can't stop and check every vehicle. They have to make snap decisions about which ones they will actually pull off the road for an inspection. And a clean cab can often mean the driver will get a "move along" rather than a "pull over." Why? Because it's safe to assume that if the cab is clean and well-cared for that the rest of the truck will be as well.
Cleanliness can also help with other triggers for a RTA inspector. For example, a neat and clean cab means it will be easier for the driver to find the documentation when asked, and to find the emergency equipment such as the fire extinguisher. All of this sends positive signals to the inspector and makes a full inspection less likely.
How do you keep those trucks clean enough to bypass inspections?

Obviously, there's nothing you as a fleet manager can do to ensure your trucks never get another RTA inspection. But you can take steps to decrease the likelihood of your drivers being inconvenienced by keeping the truck and cab clean and orderly, as we've already described.
The next question then is, how the heck do you keep those trucks clean? For starters, you hire a mobile fleet washing business like A1 TRUCK AND BUS WASH. We can keep the outside of your fleet vehicles cleaned on a regular schedule so you don't have to worry about whether or not it's getting done.
Then we also offer several levels of interior cleaning that can be done on a schedule or on an as-needed basis.
Help your drivers to do their part

After outsourcing exterior and interior cleaning to a vendor like A1 TRUCK AND BUS WASH, your next step is encouraging drivers to keep their trucks cleaner. You'll find that giving them a clean cab to start with will help! It's much easier to keep something clean than to get it clean once it's dirty.
Then consider ways to encourage them to keep those cabs clean, such as having two pairs of shoes (one for in the cab and one for outside of) or keeping baby wipes handy. You could even offer an incentive program to encourage cleanliness.
Regardless of how you go about achieving and maintaining that cleanliness, just know that it's worth the effort, because when it comes to RTA inspections, cleanliness counts.
Tags:
cleaning
,
detailing
,
rta inspection
,
wash