THE PERFECT WASH AND CLEAN WHEN YOU NEED IT – 7 DAYS A WEEK
ON TIME, EVERY TIME!
A1 MOBILE WASH FOR YOUR TRUCKS, BUSES, TRAILERS OR FLEET OF TRUCKS

A1 MOBILE TRUCK AND BUS WASH specialize in washing trucks of all shapes and sizes
We pride ourselves on delivering the same first-class quality service to every one of our loved clients. Looking for that superior wash and detail there is no better decision then calling A1 MOBILE TRUCK AND BUS WASH.
Recent Truck And Bus News
The Best Blog for Truck and Bus Owners. Tips on keeping your rig clean blog and on the road.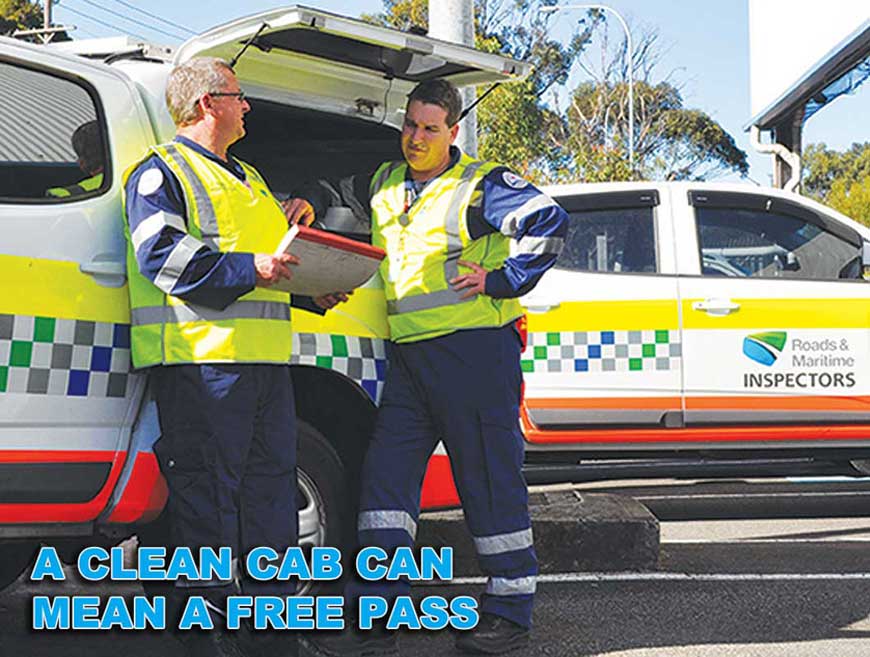 Does it really matter whether or not your fleet vehicles are clean? Yes, for many reasons, not the least of which is a clean truck can mean fewer inspections. Advice straight from the mouth of a former RTA inspector proves cleanliness counts.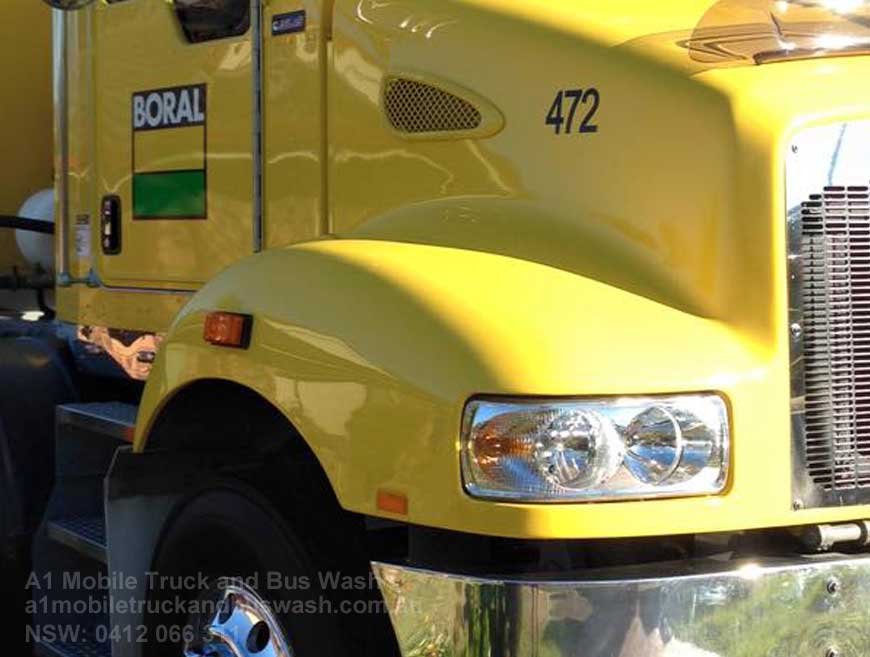 It may seem counter-intuitive, but frequently washing and waxing your truck and bus is the best way to maintain its exterior paint finish for years to come, regardless of the constant wiping and rubbing it entails — but only as long as you're using the right products in the correct order.
Does it really matter whether or not your fleet vehicles are clean? Yes, for man

These guys aren't your average truck cleaners. They made recommendations to keep the condition of my truck in great condition. After a couple of hours, it was ready to go. Affordable and super friendly. I've found my new truck cleaning guys and they are good blokes.
Alan B

Excellent service. They did a wonderful job in time to get me back on the road. I did the walk around and double checked the wash and interior clean came up trumps. Sat back and watched the guys clean my girl to make sure I was going to be happy. I would recommend everyone to try them out at least once.
John D

Good job, happy as. I'll be back.
Newman G

Friendly, efficient, priced right, high-quality truck cleaning service is what I wanted and got. I have been a client for few years and have always look forward to driving my clean truck after their super service. Never had a hassle, they always listened to my needs and looked after me. Talking to the owner on the job isn't seen too often. They are a pleasure to deal with.
Ali Z

I live at Parramatta and if I am too busy to wash my truck by myself. A1 and his team are the only one I trust with my truck. Quick, efficient and outstanding service.  Turned up on time, the guy's jumped out set up and didn't miss anything.  Old fashion service can't be beat. Nice one no fuss clean truck. Off to work.
Leo

The best truck wash in Sydney. Zakarya and his team not only provide great customer service but also quality of work to match. 15 trucks over the weekend and all done right. Drivers happy, my trucks look good and I have a the professional look I am always wanting. Very happy company client.
Danko D