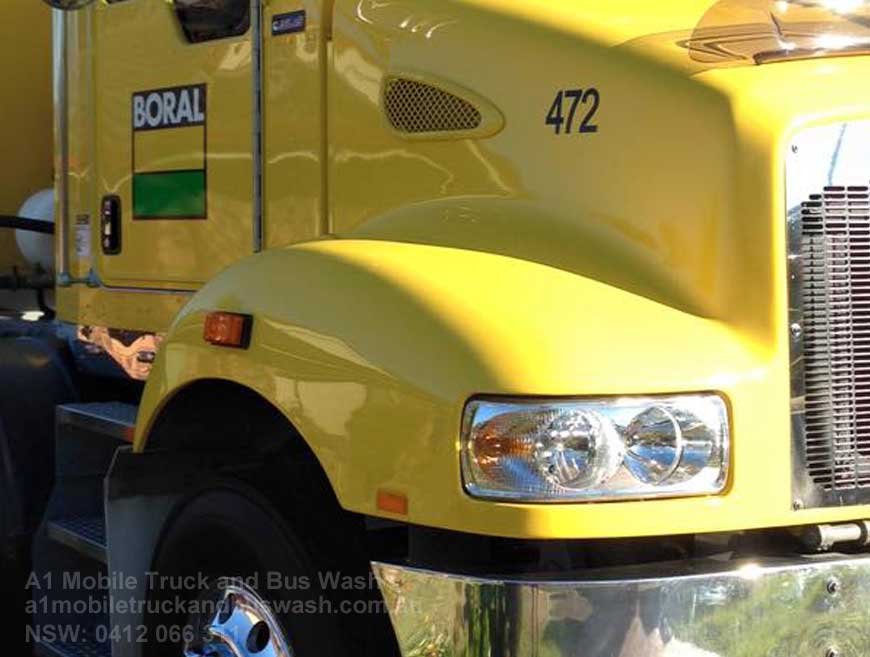 A Freshly Waxed Truck Just Makes You Feel Good.
A regular wash and shine by A1 Mobile Truck and Bus Wash is a great way to ensure the best possible resale value of your truck or bus.
It may seem counter-intuitive, but frequently washing and waxing your truck and bus is the best way to maintain its exterior paint finish for years to come, regardless of the constant wiping and rubbing it entails — but only as long as you're using the right products in the correct order.
All major brands of car washes, car waxes and related detailing products are specially formulated to work gently on the clear-coat paint finishes found on every vehicle built since the mid-1990s. They're ideal for removing dirt above and below the surface, eliminating swirls and other imperfections and leaving a high-gloss shine.
Such obsessive-compulsive labor need not be arduous, however. While there are multiple procedures involved in washing and waxing a car to perfection, it's not necessary to do them all at once. Some steps should be taken weekly. Others can be employed every few months or annually.
Tags:
truck cleaning
,
truck detailing
,
truck wash